Description:
18th century Spanish building with fascinating open spaces, arcs and high ceilings. Property has be restored with marble floors, wooden ceiling beams, and the front of the building with four balconies covered with wood and glass excellent for commercial visibility. There is an entrance in the middle of the building (originally the entrance for carriages to the interior patio) excellent for a two sided glass door for retail purposes.
The Second level has a similar open format with high ceilings and four big balconies. The stairway that gives access to the second floor has a shaft big enough for a passenger elevator. This building is across from the Guess Store in San José and Fortaleza Street.
U.S. and European passengers from cruise ships shop in this famous street for named brands such as Custo Barcelona, Coach, Burberry, Tommy Hilfiger, Puma, Rebook, Dooney & Bourke and Guess Accessories.
Commercial Space:
Interior patio suitable for commercial space. Additional commercial space of approximately 1,000 sq. ft. with the expansion of the roof top. Second Floor 5,000 sq. ft.
approx. 12,000 sf  with in the ground floor, second floor and Penthouse.
Additional details
Public Transportation: -
Neighborhood: -
Air Quality: -
Floor Plan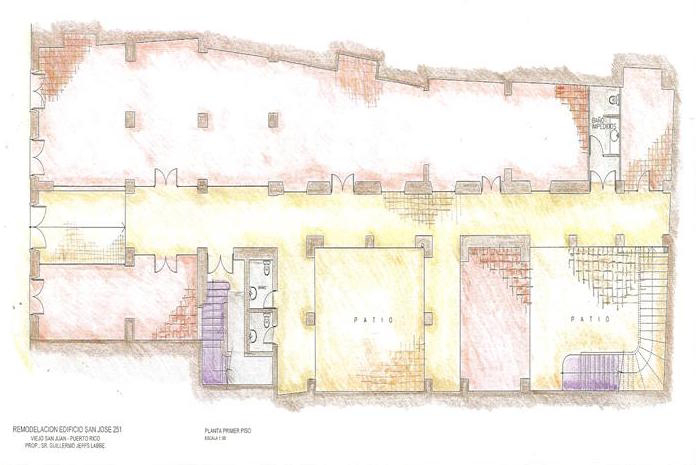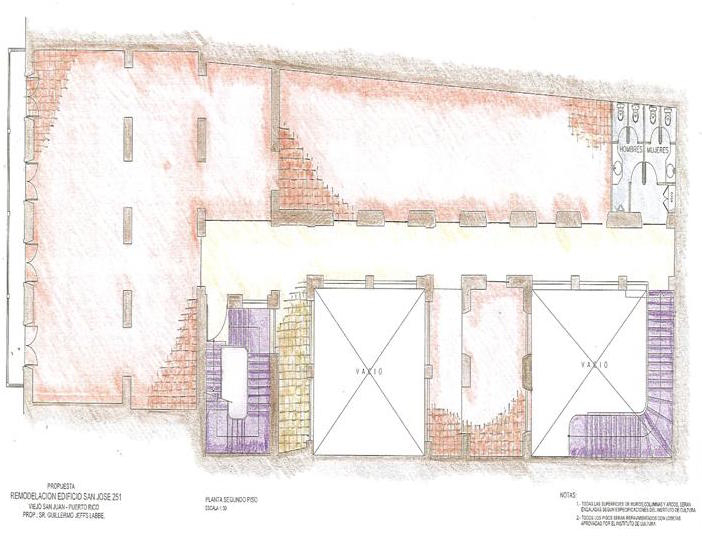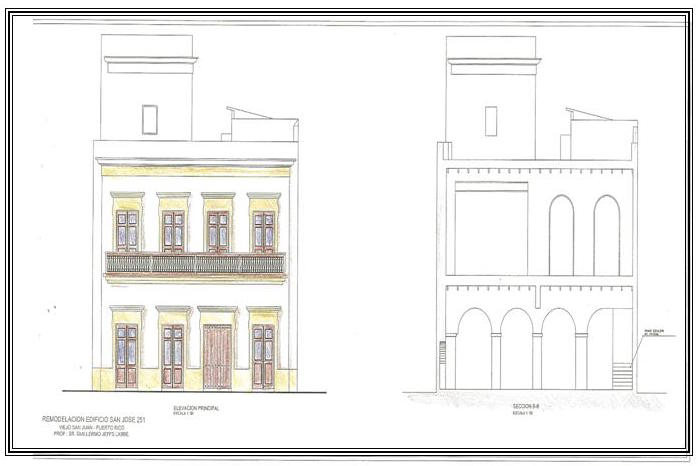 Location
251 Calle San Jose, San Juan, Puerto Rico