Location: Isla Verde Avenue, Carolina, PR 00979
Description: Paseo San Juan is as a commercial parking building that was built to satisfy the demand of parking for the San Juan Hotel
and Casino
and the surround- ings of Isla Verde Avenue that has a high density population and traffic of High In- come; first homes and vocational homes surrounding one of the San Juan most beautiful beach area and Hotels. Ideal for a pharmacy, gym, convenience store, cafes and medical offices. The area of Isla Verde has grown in population since 2010 cen- sus up to 6,015 additional people in 2012.
ZIP Code 00979 2010 Census Demographics
Current Population 2012: Avg
. Income Per Household:
23,045 2010 Population: 17,030 $38,605
C-1  1,322.82
C-2  1,297.87
C-3  1,865.53
C-4  2,013.83
C-5  2,171.08
C-6  2,299.58
C-7  2,171.08
Total Available: 13,141.79
Asking rate: $ 32.00-28.00 per sf nnn
CAM Charges: $4.50 per sf
Frontage to Diaz Way Street, Tenants shall have the right to install signage on Diaz Way Street and Isla Verde Avenue
Anchor Tenant: Chilis Grill and Bar
Parkings users: Hotel San Juan
Casino
employees, hotel guest , diners, neighbor-hood visitors and casino
players.
Call now 787-448-6300 and be part of the International Retailers doing business
in Puerto Rico!!!in Isla Verde, Carolina, Puerto Rico!
Additional details
Public Transportation:

Taxis, Bus Stops, Parking Garage Building, next to Puerto Rico largest airport Luis Munoz Marin.

The T5, 21 and 53 buses pass between Old San Juan, Condado and Isla Verde. More information is available at http://sjbus.info/
The Isla Verde bus terminal has routes to various other parts of San Juan:

50 to Luis Muñoz Marín Airport
45 to Luis Muñoz Marín Airport and Piñero
40 to Piñero
5 to Santurce and Old San Juan
53 to Condado and Old San Juan
There are two bus systems serving the Isla Verde bus terminal: AMA, the main public transportation system[2] and SITRAC which travels in the Isla Verde Hotel district.[3] The public bus 5 and 53 which will take you from the Bus Terminal to Old San Juan (e.g. to El Morro) in roughly 1 hour. The SITRAC bus is free but only stays in Isla Verde. The public bus costs 75 cents to ride.

Neighborhood: -
Air Quality: -
Floor Plan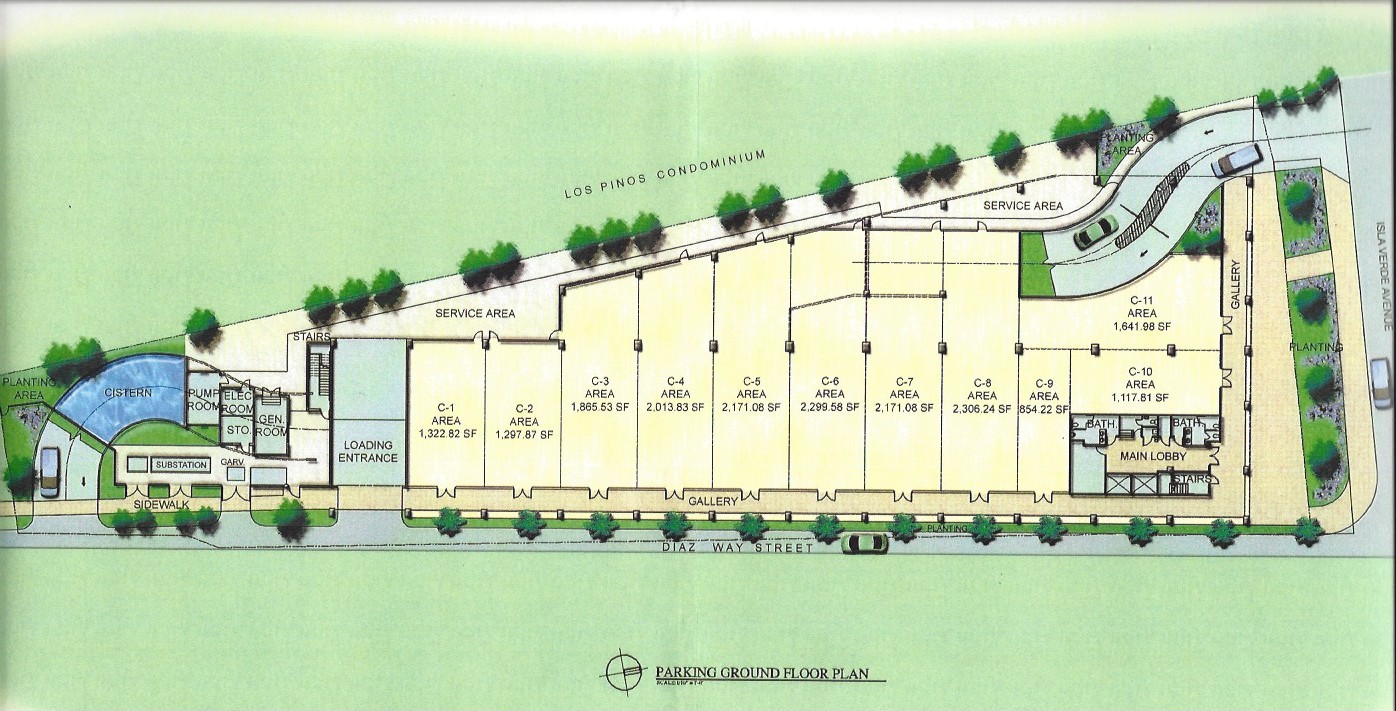 Location
Calle Diaz Way, Carolina, Carolina 00979, Puerto Rico